Good Advice
…before entering a contract
Looking for an Ottawa Custom Home Builder ?
An innovative design firm and custom home builder, OCHD – Open Concept Home Design focuses on designing and building authentic & timeless architectural styles, from Victorian to Modern Contemporary. Following architectural principles of unifying art, craft and technology, OCHD stays true to creating a perfect living experience.
Here are some Do's and Don'ts when selecting a Custom Home Builder for your new home or renovation project:
DO's

1. Do physically check out a builder's work, in addition to speaking to references.
2. Do ask about additional certifications. Your contractor should have more than just "field" experience. What are their educational backgrounds ? Do they have proper certification ? Ontario is strict about design and construction qualifications, make sure your contractor has them.
3. Do ask the builder about approach to building assemblies from foundation, framing, insulation, HVAC, plumbing, and electric to window performance and roofing procedures.
4. Do consider the chemistry between you and your potential builder. It doesn't have to be a love match, but you should be able to communicate.
5. Do align expectations by getting benchmarks for the architecture, design, and finish-out specifications of the home prior to starting construction.
6. Do establish one point of accountability.
7. Do get a completed design and a fixed price construction budget BEFORE you start.
DON'Ts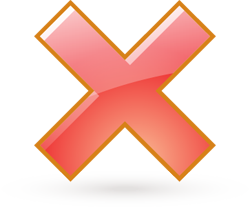 1. Don't purchase a home site without having a builder and design professional review it.
2. Don't begin the architectural design phase without first selecting your builder and proceeding through the process in conjunction with your builder.
3. Don't usurp a builder's intellectual property by presenting it to another builder in an attempt to position them against each other.
4. Don't fall into the "price per foot" trap. Buying a custom build-to-suit home by the price per foot makes as much sense as buying a car by the pound. Know the specifications and know exactly what is included in every facet of the home.
5. Don't withhold information from your Home Builder. At some point, a mutually respectful level of trust must exist for your builder to provide an excellent experience.
6. Don't try to get competing bids from random contractors. Trust your builder's trade base. Using the services of a random contractor or supplier might appear to save a few dollars on the front end, but it could likely end in headaches during installation or when a warranty item requires attention.